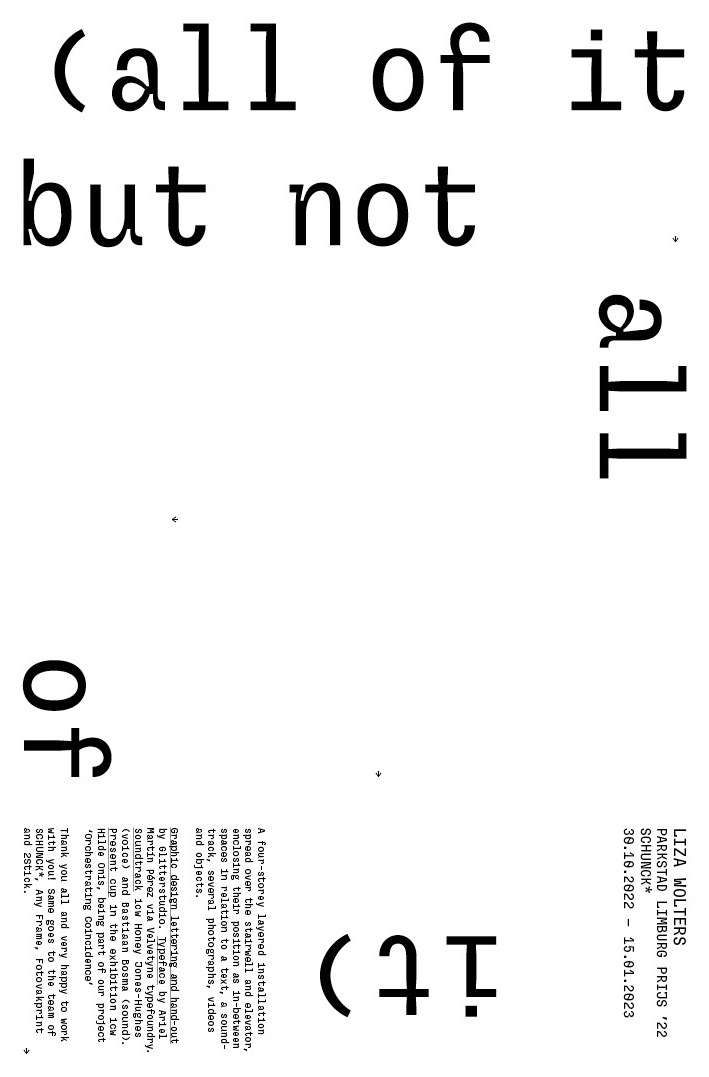 (all of it but not all of it), 2022, hand-out
For the site-specific installation at SCHUNCK*, I collaborated with glitterstudio for the design of the hand-out and window typography.
The four parts in which the hand-out is folded resonates with the four-storey stairwell, in which the installation took place.

The text in the hand-out could be found spread over the floors from top to bottom, surrounding the windows in between the elevator and the stairwell; reflecting upon the other works being present and various states of being, missing, grieving and letting go.


Documentation of the exhibition can be found here.







The installation was part of the Parkstad Limburg Prijs '22 exhibition at SCHUNCK*, amongst the solo presentations from the other nominees (Floor Martens, Mickey Yang, Mike Moonen, Morena Bamberger, Quinn Zeljak, Vera Gulikers and William Ludwig Lutgens).